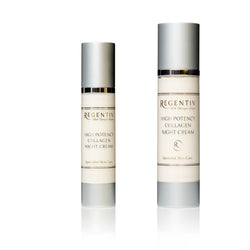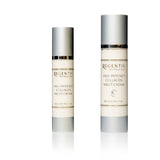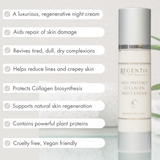 High Potency Collagen Night Cream
An overnight saviour for dry and sensitive skin, restores your skin's natural balance and radiance.
Enhance your skin's natural night-time renewal process with our High Potency Collagen Night Cream, incorporating PLANT PROTEIN EXTRACTS:
Rehydrates and revives the skin
Reduces fine lines and improves the appearance of crepey skin beneath the eyes
Revitalises tired and dull complexions
Delicate texture incorporating plant protein extracts
A light and delicate formulation, recommended for extremely dry, sensitive, menopausal, mature, photo-damaged skin types.
You may also be interested in Hyaluronic Active Collagen Boosting Hydrating Cream UVA/UVB SPF15+ for the ultimate anti-ageing daytime moisturiser.
How to use
Apply a thin layer to a cleansed face and neck, paying particular attention to the eye area, lips, vertical lip lines and areas of concern.
Ingredients
Aqua, Glycine Soja Oil, Isopropyl Myristate, Stearic Acid, Petrolatum, Glycerin, Tocopherol Acetate, Triethanolamine, Propylene Glycol, Synthetic Beeswax, Simondesa Chinesis (Jojoba) Seed Oil, Butyrospermm Parkii (Shea) Butter, Dimethicone, Hydrolyzed Wheat Protein, Carbomer, Cetyl Alcohol, Sodium Borate, Phenoxyethanol, Ethylhexylglycerin.